Start a Fund
---
Set up a Named Fund and make a real difference in Herefordshire. Our expert team makes it easy and efficient to establish a charitable Fund that supports the causes that are important to you.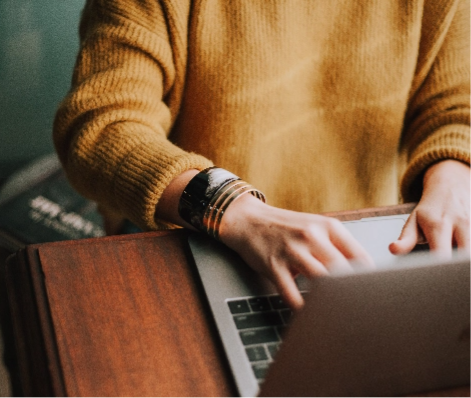 Making it easy to give
We match your interests with local needs
We look after your investment
We handle all compliance & governance
Stress-free philanthropy
Our Named Funds offer all the flexibility and control of setting up your own charitable trust but without the administrative burden. We offer a hassle-free alternative to charitable trusts. Click here for further information.

As an accredited Community Foundation with a 21-year track record, you can rest assured your investment will be managed with care. Our friendly specialist team is on hand at all times, looking after everything from governance to grant-making. 

We work closely with you to ensure you meet your charitable goals and are confident that your money is being spent wisely.

Support the causes you care about
We provide you with a secure way of giving to the causes that matter most to you. Make the most of our in-depth local knowledge to ensure your philanthropic support is targeted where it is needed and creates real social impact.
Permanent Fund
Most of our donors choose to set up permanent endowment funds which provide everlasting support to the county. We invest your capital and use the dividend income to make grants year after year, with the potential to build up the fund over future generations of your family. We recommend a minimum pledge of £25,000.
Flow-through Fund
Alternatively, a flow-through fund provides the option for the full amount of your charitable giving to be awarded as grants over a specific time period. This means that your support can be put to immediate use. You can add to your fund as and when you wish, or not at all.
Choose your level of involvement
Our flexible approach means you can be as hands-on (or not) as you like. Typical ways to get involved include assessing applications and choosing who to support, through to visiting beneficiaries. However, many of our donors prefer to set their fund's priorities and leave the rest to us. We'll create a bespoke fund that suits your individual needs and the way you like to work. We can offer confidentiality for donors who wish to remain anonymous.
How to Start a Fund with HCF?
Setting up a Named Fund with HCF is easy.

For a confidential discussion about your philanthropic giving, please call Bridie Sullivan CEO on 01432 272 550 or complete our contact form.
Talk to us about what you would like to achieve
Choose a name for your fund
Sign our donor agreement
Transfer funds
Be part of our community of fundholders, receiving annual reports & getting involved as much as you wish
On behalf of the students, staff and customers at The Royal National College for the Blind (RNC) and thePoint4, please accept our deep appreciation for your very generous grant of £3,000. The grant will go towards the purchase of a pair of team shelters for use adjacent to the astro pitch – a much requested improvement, particularly by the coaches of local community football teams. We are most appreciative of your continued support.

Royal National College for the Blind, June 2023 (Iron Fund)
On behalf of BCHA, thank you for your fantastic donation to support our work. Your kind donation helps us in our mission to improve the support available to young people experiencing disadvantages. The support of grant funders is a lifeline to BCHA. Thank you again for your support, we appreciate your thoughtfulness.

Bournemouth Churches Housing Association, May 2023 (Joanies)
Your grant of £3,500 will fund the Savvy & Successful Project, which will empower 70 young people to escape the cycle of poverty and make a new life for themselves. The project Savvy & Successful will teach these young people to make success of themselves on their own merits, regardless of what happens at home. It will empower them with the knowledge that they deserve, employment opportunities so they can succeed. On behalf of our staff and users, we express our deep appreciation for partnering in empowering young people to succeed.

Young & Inspired, June 2023 (Joanies)
Thank you so much for your generous funding of our trip to Hay Festival…it meant that we could take extra staff to take some of the pressure off crowd-managing the students.  We were able to take nearly 90 students and they described it as  'the best day ever!'.

Aylestone School, May 2023 (Herefordshire Education Fund)
Our client was really blown away by the support. He feels like a weight has been lifted. His neighbour, who picks up food for him, says he looks 10 years younger because of the easing of stress by the fuel grant.

Leominster Food Bank, (Fuel Poverty)
Help us to raise funds for Herefordshire
We connect people who care with the causes that matter