Supporting Early Years Musical Education in Herefordshire
---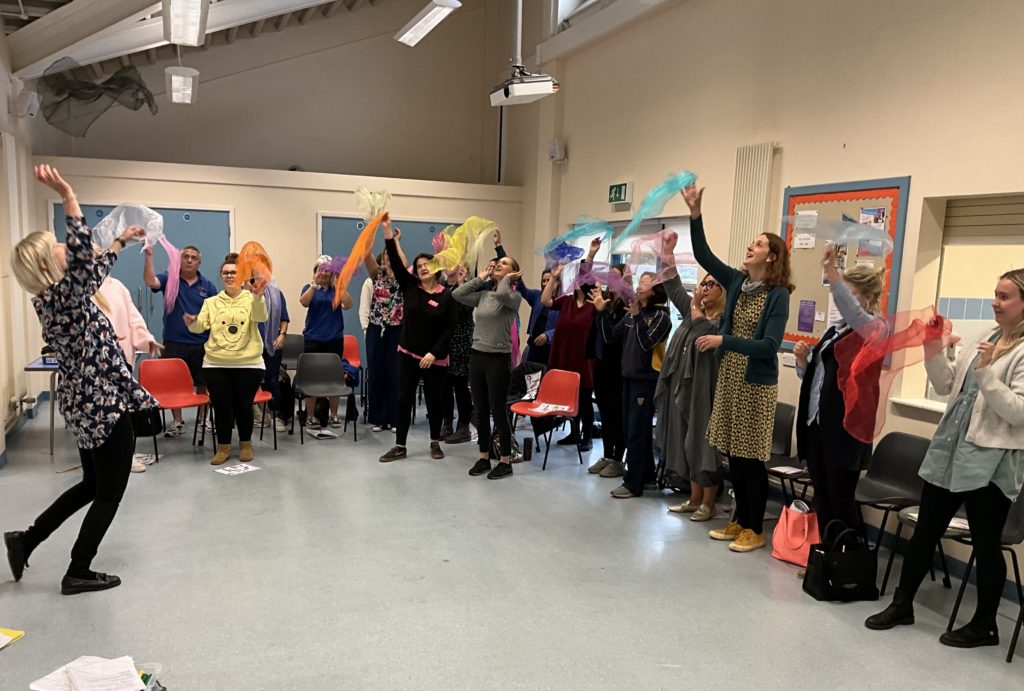 Thanks to Herefordshire Community Foundation and the Richard Bulmer Fund, Encore Enterprise have been able to continue their invaluable work training front line staff delivering music education in the EYFS settings (Early Years and Foundation Stage) across the county, with their Sing, Move Play Programme.
They successfully piloted this last year and the funding from HCF together with that from county-based Sylia Short Educational Charity, has enabled them to continue this essential work for a further year.
Wendy Wilson Goddard, Encore's Early Years lead, is supporting teachers and staff to develop confidence, access new resources and make music a part of every day. This training for a wide variety of nurseries, pre-schools and reception classes will leave a legacy to benefit Herefordshire under-fives for years to come.
We were pleased to join them at their initial training session at Sutton Seedlings Pre-School last week.
The Richard Bulmer Fund helps the under-25s to further their musical development. The Fund is also interested in supporting blind or partially sighted people, particularly those in younger age groups.