Shortlisted for Community Champion of the Year!
---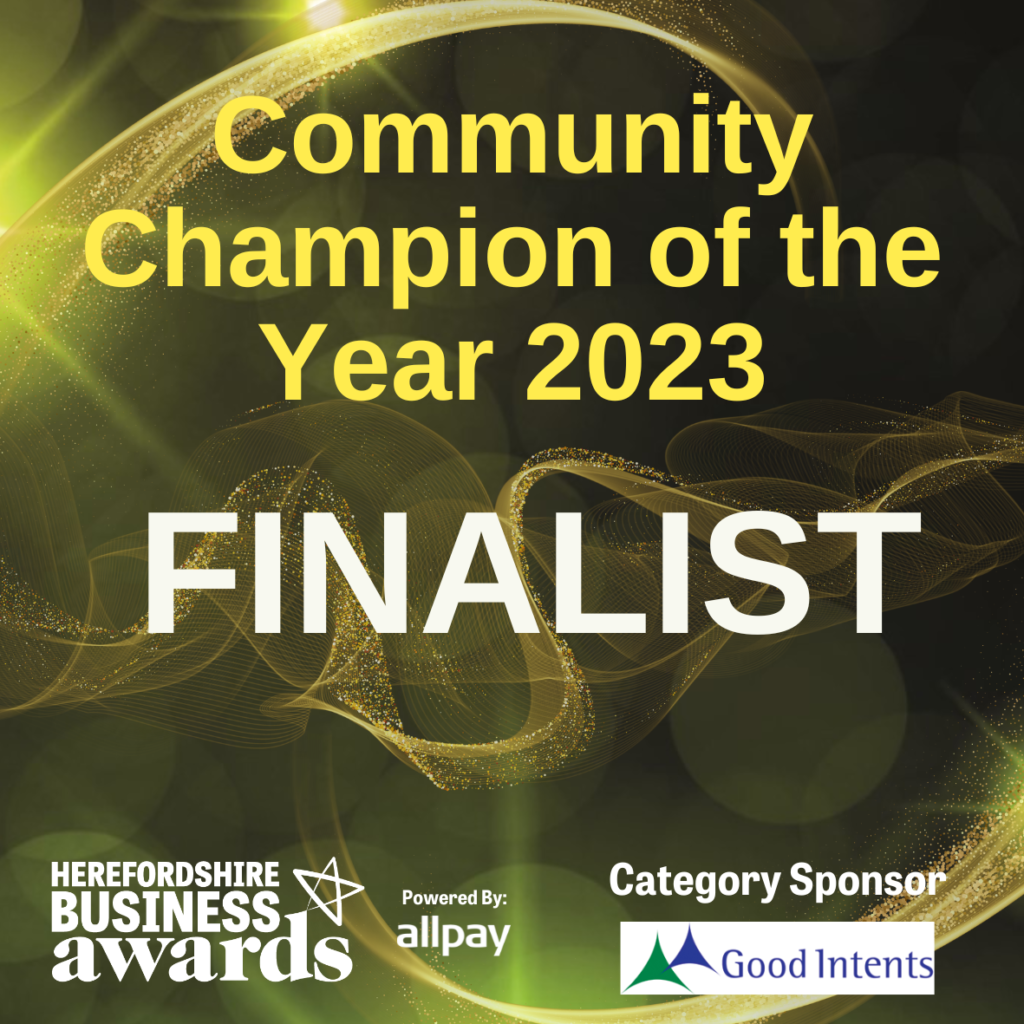 Herefordshire Community Foundation is absolutely thrilled to have been shortlisted for the Community Champion of the Year in the Herefordshire Business Awards.
Bridie Sullivan, Chief Executive, comments, " It means so much to achieve this recognition locally, especially as the organisation will soon be marking 21 years of building stronger communities in Herefordshire. The team and trustees are delighted that HCF is one of three finalists and we'll be keeping our fingers crossed for the big night. However, our fellow finalists – Chris Tipping from Belmont Wanderers FC and Vince McNally from South Wye Boxing Club – are equally as deserving so we'll be going home very happy, whatever the result."
The Herefordshire Business Awards are a celebration of innovation, achievement and entrepreneurial spirit within the local community. The awards ceremony will be held on 28 October.