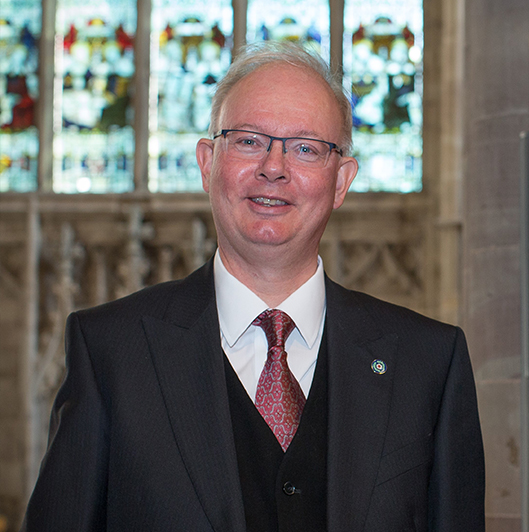 Jeremy Wilding has spent most of his life in the county, having moved here when he was ten. After studying law at Oxford, he returned to Herefordshire to practise as a solicitor.
From 2011 until 2023 Jeremy was Under Sheriff for Herefordshire. He was also closely involved with the Three Choirs Festival for about 15 years as a director and trustee, and subsequently became chair of the Three Choirs Festival Society.
In 2020 he was appointed as the new Hereford Diocesan Registrar – legal adviser to the bishop and the diocese of Hereford.
Jeremy was awarded an MBE by Her Majesty Queen Elizabeth II at a ceremony in Windsor Castle in 2016.
Jeremy joined the board in September 2023.